Know where your business assets are!

RFID is a rapidly developing technology and Virginland is leading the way in item-level tagging which starts at source and ends at store. Retailers, brand owners and apparel manufacturers worldwide are selecting Virginland's label and tag products for their RIFD needs. Our full supply chain solution makes Virginland the partner of choice for the successful implementation of RFID, from a pilot program to full-scale roll-out. Our solutions enable retailers to reach a new level of efficiency by providing greater visibility in to inventory as it moves across the supply chain. With real-time tracking information, retailers always know where their critical business assets are. Virginland manufactures only the highest quality RFID labels and tags designed specifically to work with all major brands of RFID hardware…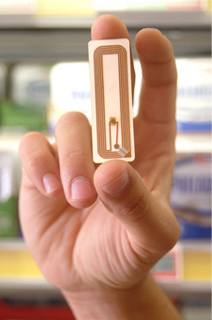 Increase product availability
Boost profits
Drive sales opportunities
Facilitate product tracking
Improve production planning
Increase visibility of goods flow from manufacture – through distribution – to selling floor
Tighten inventory accuracy and improve cycle-count times
Enrich the customer experience
Please contact us to learn more about Virginlands RFID solutions.